In conjunction with the Mount Penn Borough Municipal Authority's Source Water Protection committee, both the Antietam Valley's Boy Scout Troop #377 and Girl Scout Troop #1653, with many family members, participated in an environmental lake clean-up on April 29, 2017.  Efforts, of these young people, focused on the historic Carsonia Park's Crystal Lake, located in the heart of the Antietam Valley. Both scout troops cut back and removed dead brush, weeds and picked up fallen and deposited debris from around, and floating within the Lake.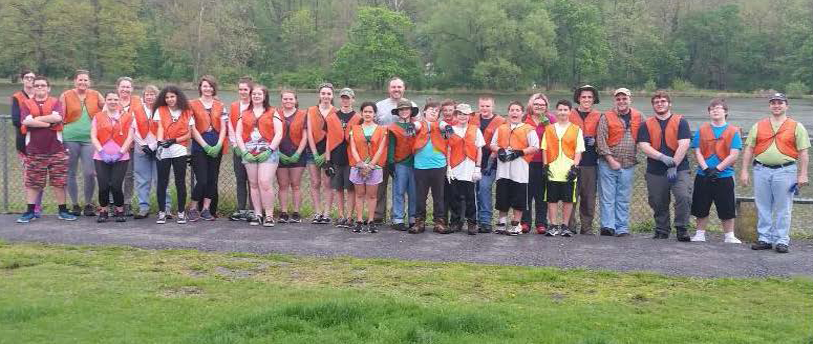 MPBMA's Source Water Coordinator, Teresa Christof, presented an EnviroScape demonstration to the community groups. Christof's focus was elaborating on the significance of how storm water is one of the major sources of contamination of MPBMA's wells, located underneath the Carsonia Park. The Antietam Valley's storm drains flow into Crystal Lake, Antietam Creek, and eventually into the Schuylkill River. The demonstration highlighted the implications of how rain flows over streets and carries pollutants such as yard and field fertilizers, pet waste, trash, and oil from leaking cars into the Antietam Valley's storm drains.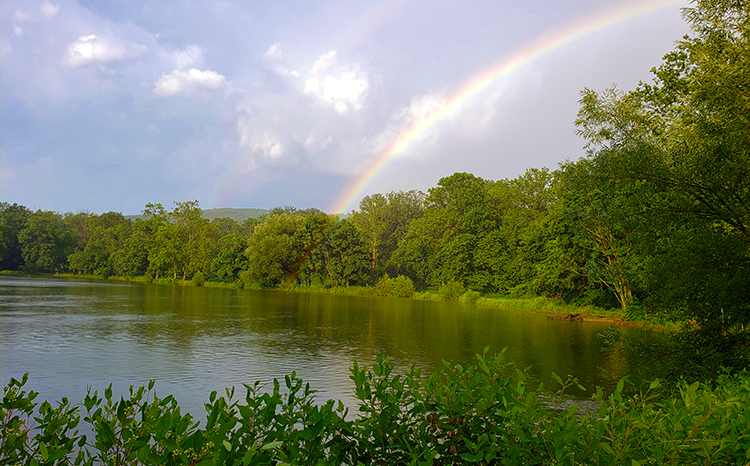 MPBMA's Source Water Protection Chairman, Joe Boyle, shared with the participants of the extensive data collection that is now being conducted by Liberty Environmental, Inc.  This comprehensive assessment of Crystal Lake will evaluate the biological, chemical and physical characteristics of this "community gem". The insufficient water depth, waterfowl migrations, and municipal storm water runoff into the lake are possible causes of water quality impairments.  The lake assessment will conclude by November 2017.  A comprehensive summary report will be prepared; providing recommendations and a conceptual design of storm water best management practices (BMPs) and lake rehabilitation features for Crystal Lake and protection for the community's underlying source water aquifers.